Keep RCU Alive! No Donation is Too Small!

Record Crates United is a home for wayward music. Artists and sounds from the past and present that may already have or at least deserve to have a cult following will have their time here. No matter if the artist is from a major label or self-releasing music from their apartment, everything can be reviewed here.
If you have music that you've made or if you're a label and you want your releases to be reviewed, please send me an email at recordcratesunited@gmail.com. I prefer physical releases, but I also accept digital copies/streaming links. Just shoot me an email, and I'll give you my address.
Also, please check out the blog's super-active Instagram account, @recordcratesunited for daily blurb-styled music reviews.
Thanks for dropping by and please read and comment often!
As of June 2nd, 2017, Record Crates United was named one of Feedspot's Top 50 Alternative Music Blogs!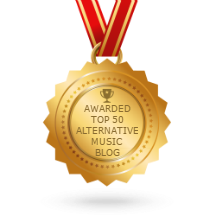 Keith Hadad, the creator and manager of RCU, has been a contributing writer to Elmore Magazine and Thewaster.com and maintains a regular column, "Keith Hadad's Choice," in Blicker magazine. His writing has also appeared in the Smithsonian Folkways' Guest Blog and the Optical Sounds Fanzine. 
RECORD CRATES UNITED – REVIEWING MUSIC ONE SPIN AT A TIME –